On the occasion of the Gabriella Crespi's 100th anniversary
and the Salone del Mobile 2022
The Museo Nazionale dell'Automobile "Avvocato Giovanni Agnelli" of Turin,
with the collaboration of Archivio Crespi
presents
LUXURY IN THE TRUNK
Gabriella Crespi at the Wheel between Art and Design
Turin, 27 May – 25 September, 2022
From the early 1950s till 1987 Gabriella Crespi (1922-2017) designed over two thousand furnishing items characterized by art, high craftsmanship and contemporary style. She was the designer of the international jet-set, Roman and Milanese aristocrats, crowned heads, and stars. Her works – produced in limited series and unique pieces – were presented in the showrooms of Palazzo Cenci and via Montenapoleone, and displayed in the windows of Dior, Tiffany and Saks, and have marked an era and do so even more today from a historical perspective. Her metamorphic tables, chairs, lamps, naturalistic and abstract decorative objects reach very high prices in auctions still today.
On the occasion of the centenary of Gabriella Crespi's birth, Archivio Crespi has donated the National Automobile Museum of Turin the Ford station wagon that the designer used to drive in the 1970's and 1980's. She always loaded it with projects, mock-ups, samples and prototypes to be shown to her beloved craftsmen.  Hence the idea of setting up "LUXURY IN THE TRUNK", an original installation in the Turin Museum, with the car occupying the central position and a selection of Crespi's representative works.  A rich photo gallery contextualizes the story, presenting the character, her fascinating world and additional works.
The exhibition will start on May 27, behonored for a week during the Milan Design Week and remain open until September 25, 2022.The project was conceived by Giosuè Boetto Cohen, journalist and curator of international exhibitions, with the support of Elisabetta Crespi, daughter and collaborator of the designer.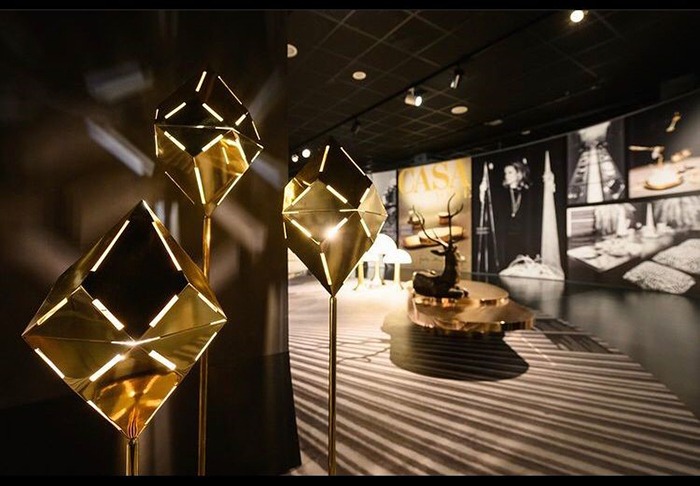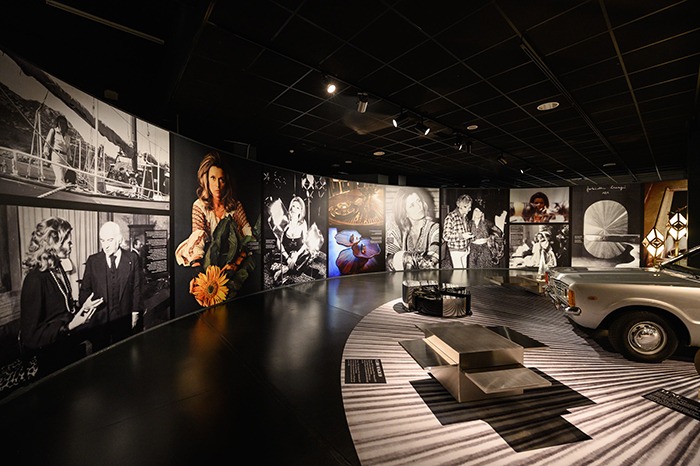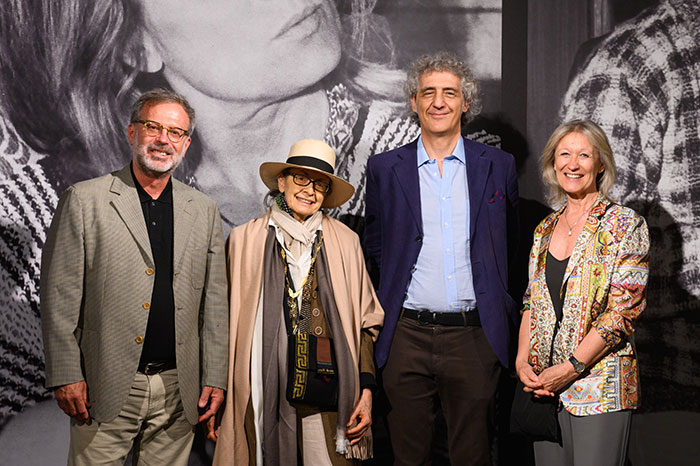 Giosuè Boetto Cohen, Elisabetta Crespi, Benedetto Camerana, Mariella Mengozzi